We are very happy with the crisp design and the ease of use. Mike is very responsive if we have any issues but most of the time we can make the necessary changes ourselves.

Two Step
There are few domestic issues more important than addressing the large scale homelessness in the United Kingdom. We were delighted to provide HOPE Worldwide with a website that showcases the great work that they are doing to house the homeless.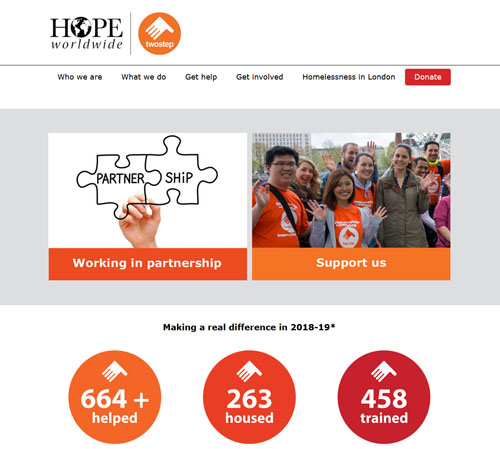 The site was designed to be clear and to the point with a minimal use of colour that prevents distractions yet draws the eye to the more important content.
Because the site was created using our Thenoo framework HOPE Worldwide staff are able to update the content themselves, including easily adding resources such as videos and document downloads to the articles.