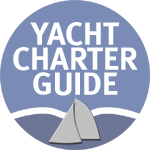 The World`s Most Comprehensive List of Yacht Charters
At the turn of the millennium there was no easy way to compare yacht charter companies. It was an era when most people chose and booked their yacht charter holiday by flicking through the back of yachting magazines and sending letters to the charter companies.
Other parts of the tourism industry were using the internet well (it is after all the perfect medium for someone to research their holiday). Yachting Limited recognised this need and was the first company to develop a comprehensive guide to yacht charter companies. We called it Yacht Charter Guide and added over eight thousand yacht charter companies to it.
The site was instantly popular and rose to first place in Google for the term yacht charter where we remained for three years. Over the years many similar sites have emerged, fueled by venture capital, but still none are as comprehensive as Yacht Charter Guide which has almost eight and a half thousand charter companies listed. That is one company for every day of the next twenty three and a quarter years!
Providing information about the most companies had the benefit for the industry that the myriad of smaller companies with just a few boats were no longer overlooked but could also be considered by customers.
Using the wealth of knowledge in the Guide about the locations of the companies, the types of charters and crewing options that they provided and the models of yachts in their fleet we are able to provide a free yacht charter finder service to customers who can put in their requirements. Charter companies are then invited to add quotes for the charter.